It´s a great force of imagination when you create something special like fairytale creature, animal or mascot.
Something special only for you. To keep the memories and give an extra life for your artwork we make "sketch to plush" service to make your imagination a reality as a soft toy!

Such a custom toy will become best friend for your child and will be taken everywhere and not just another random soft toy to be thrown into a dusty cupboard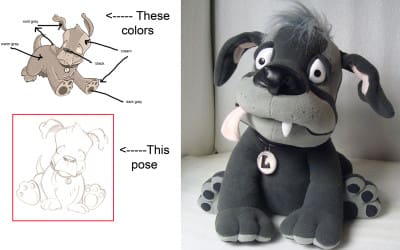 From kid's drawings and up to special professional crafting for designers or business. Each toy one is important and each one of such toy is completely unique and handmade!
View video-feedback